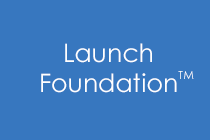 For the first time in decades, cloud computing is leveling the playing field amongst enterprises, large and small.   Where only large organizations with deep pockets were able to invest heavily to build robust network before, it is now possible for smaller companies to leverage the cloud and have similar processing power without heavy upfront capital investments.
The LaunchFoundation™ service helps you gauge and implement what you need for cloud platforms, so you can focus on innovating your business ideas.

---
Pay-As-You-Go
Your business is always changing.  With constantly shifting demands, your business needs can be up or down depending on the day or the month.  The future is difficult to predict, and it would be unreasonable to expect you to.
That is why we work with our partners to provide you with hourly and monthly pricing, for database, bandwidth or storage, so you have the flexibility to pay for only what you need instead of being locked into long term commitments.
Open Cloud Platform for Creative Application Development
If you want to take advantage of the latest technology for developing your applications, you would want a platform that allows you the greatest flexibility when designing your applications.   You would want to build, deploy and manage applications using any tool, language or framework.
You can rely on a Platform-as-a-Service (PaaS) environment without infrastructure worries, and leverage GitHub for on-going development collaboration.
Flexible Scalability
Businesses continue to innovate, at a pace that has not been seen before.   You may want to spin up an additional environment to create a test platform.  You may want a separate environment to run your application in different languages or libraries.  Or, you may want to create another environment for load-balancing purposes.
Based on your business needs, you can scale up or down your cloud services by adding or removing instances, and/or virtual machines, with great ease.
Secure Worldwide Data Centers
With our partners' data center locations, there's extensive coverage worldwide including:
Boston, Chicago, Dallas, Denver, Houston, Los Angeles, Miami, New York, San Antonio, San Francisco, San Jose, Seattle, Virginia, Washington D.C., Amsterdam, Dublin, Hong Kong, Singapore, and additional Point-of-Presence (PoP) locations.