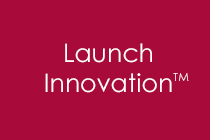 These days, an organization's success to compete hinges on its ability to innovate.  Being able to gauge what the user wants and move quickly to accommodate their needs is a crucial step towards evolving the products and services, and staying relevant.
The LaunchInnovation™ service helps you strategize and identify metrics to monitor in order to optimally pivot your business towards the right direction.

---
Develop Minimum Viable Product (MVP)
Developing a product that contains just enough functions and features to start collecting user comments and feedback is at the heart of the Lean Startup philosophy.  Sitting back at the office and adding tons of features that may not be used by your target audience means valuable efforts could be redirected to other functions users actually want.
We can work with you to help you get to your MVP efficiently, so you can start the conversation with your prospective users earlier rather than later.
Monitor and Measure
Innovation is an iterative process.  Just as scientists continue to conduct experiments to validate their hypotheses, innovators need to collect data to validate their new ideas.  Monitoring how your users use your MVP is the best way to learn which features are winners and should continue to be enhanced, and which should be retired due to lack of interest.
Identifying the tools to use to help you monitor usage, and how best to measure and analyze the results are crucial in the feature selection process.
Persevere or Pivot and be Relevant
It is sometimes hard for innovators to pivot, the act of moving in a different direction, since they believe their idea is a winner.  However, success in most cases is the result of many prior failures.  The ability to put emotions aside, and rely on empirical evidence is a valuable lesson innovators can learn to help efficiently get to where the market wants the product to be.
If your data shows instead of persevering along the same direction, it is best that you pivot, we can work with you to help you identify when, where, and how to pivot in order to become more relevant.